First choice for hospitals and public building projects
Nordland Hospital and Drammenshallen are two of several building projects where hygiene requirements meant Fibo was right for the job.
---
Fibo delivered 3,500 m2 of wall panels for bathrooms and other uses to Nordland Hospital. Fibo also assisted with training personnel on site in the form of a theoretical and a practical course, and we were able to supervise the work as it progressed.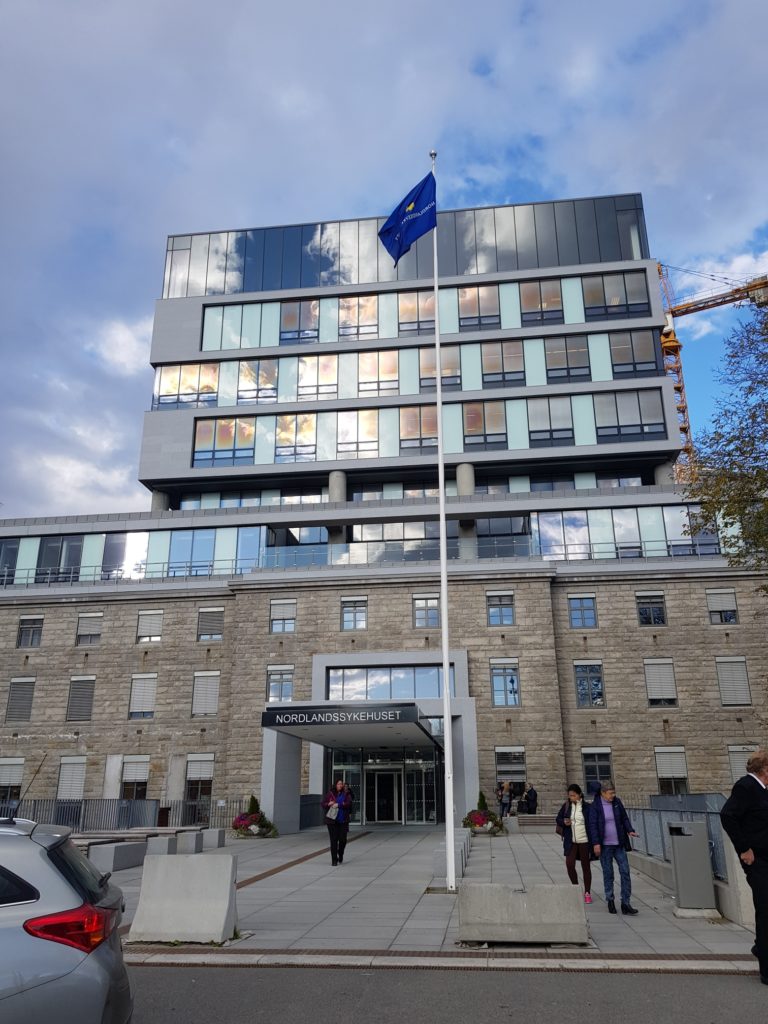 Drammenshallen is one of Norway's largest sports arenas with four handball courts, a gymnasium, weight training room, mirrored studio, indoor shooting range for airguns and room for 4,900 spectators, amongst other things.
Its showers have been refurbished with new surfacing and Fibo walls, while 200–300 metres of worktop was supplied for use as benches in the changing rooms.
"We are pleased to see that a growing number of architects and contractors are discovering how Fibo can play an important role on projects with strict hygiene requirements", says Fibo's marketing director.
Latest news from Fibo
Read about our new collections, inspiring projects or get useful installation tips in the Fibo Newsroom section!
See more